What is the 'South African Child Gauge'?
The South African Child Gauge® is an annual publication of the Children's Institute, University of Cape Town. It aims to report on and monitor the situation of children in South Africa, in particularly the realisation of their rights. The publication focuses on a different theme each year.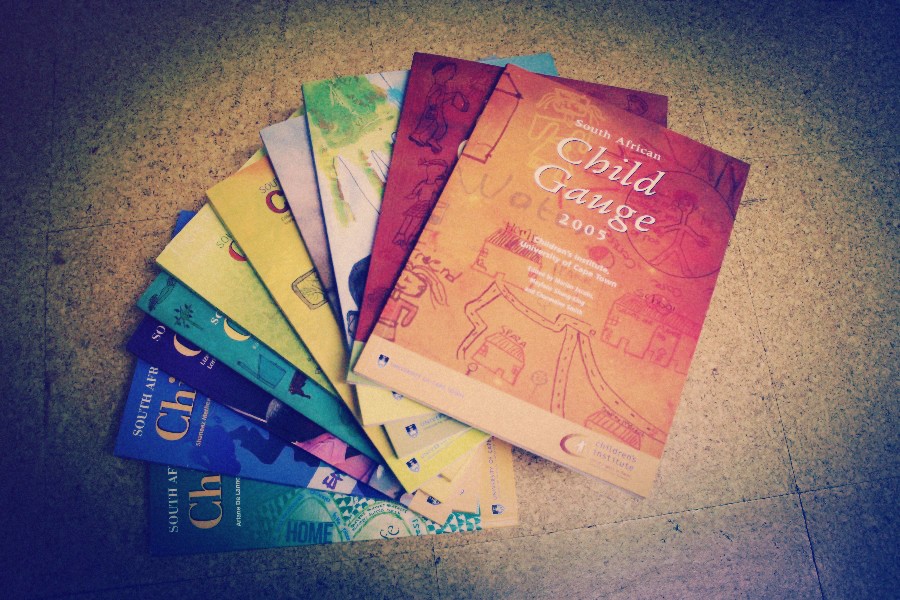 A number of key features are included every year: 
A series of essays on a theme to inform, focus – and sometimes direct – national dialogue on an issue which has particular impact on children's rights in South Africa.
A summary of legislative developments pertaining to children's rights in the year under review.
A Children Count – Abantwana Babalulekile data section which tracks statistics on the demographics of children, and their access to social assistance, education, housing, health and other services.
A reflection on the theme and the status of children in South Africa by a public figure or prominent person.
The publication was selected as a finalist for a National Science and Technology Forum Award in 2023, in recognition that it harnesses the latest scholarship from a range of disciplines to address a specific challenge, and that the latest evidence is distilled into a range of accessible formats – including posters, policy briefs, and a high-profile media campaign – to ensure the findings gain traction with thought leaders in government and civil society and to promote evidence-based policy and programming.